PFNI says Creggan attack was attempt to maim or kill Officers
The Police Federation for Northern Ireland has said that petrol bomb attacks on the PSNI in the Creggan were attempts to maim or kill Officers.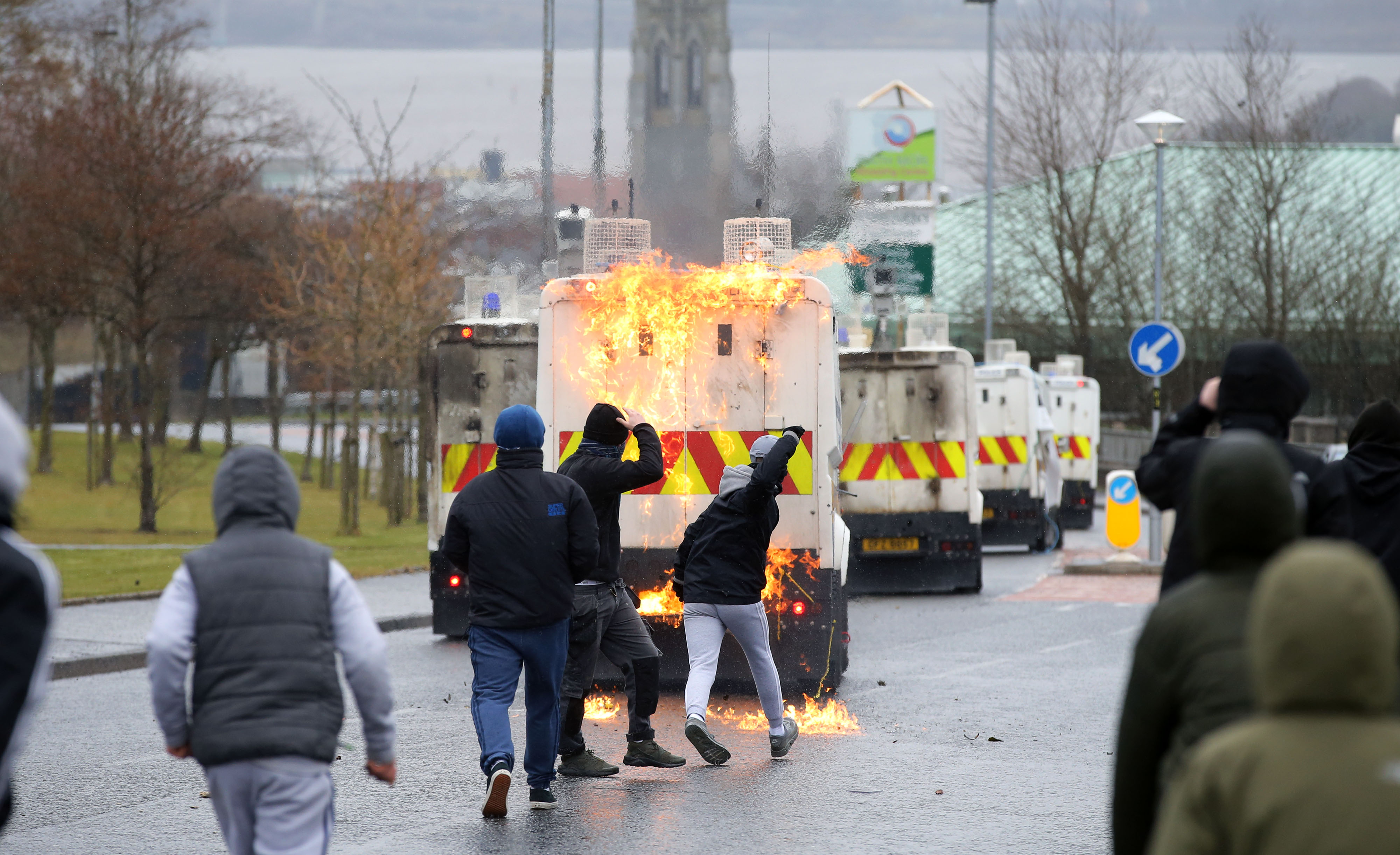 The Chairperson of the PFNI, Mark Lindsay, said: "The violence directed at Officers was appalling and disgraceful.
"Let me make something clear: anyone who throws petrol bombs at Police vehicles or individual Officers is out to cause maximum physical harm.
"They want to maim or kill Officers. That's the stark reality of their actions.
"They only know how to wreck and undermine. They are bankrupt thugs with nothing but misery to offer a community. They cling desperately to a past, unwilling to recognise the gains that have been made and unwilling to imagine a better future for the entire community.
"There was orchestration behind this unrest with young people being manipulated by older and sinister 'puppet-masters'. They are brainwashing these youths into believing that violence is the only way forward and, of course, it isn't.
"I know our Officers will deal with this violence with professionalism. Some dissidents set out to cause mayhem during an illegal parade. They will not succeed.
"Officers will not be bullied or deflected in the job they have to do. The rioters who wanted to burn Officers alive in their vehicles have to be made amenable for their cowardly actions. To do that, I would appeal to the local community who may know who these people are to help us rid the community of this menace."