PFNI condemns vicious New Lodge attacks officers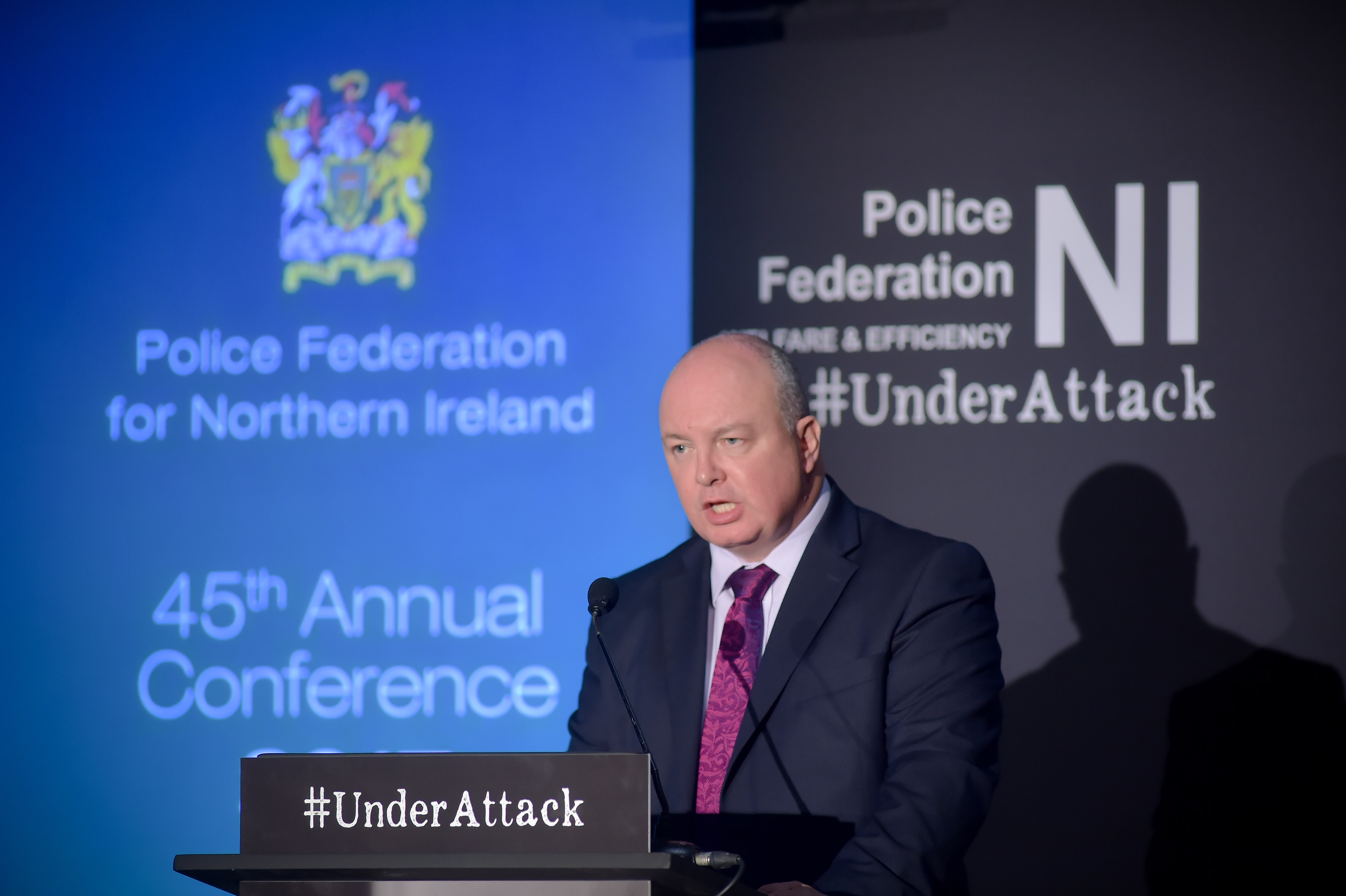 The Chair of the Police Federation for Northern Ireland, Mark Lindsay, has condemned attacks on officers at a bonfire site in the New Lodge area of north Belfast.
Mr Lindsay said: "Officers trying to protect the community and lawful agencies are once again caught in the middle and in the firing line. They are being attacked with a range of missiles and iron fencing.
"In one assault by a mob, one officer is seen to be struck and knocked to the ground. This behaviour is contrary to the overwhelming wishes of the people of New Lodge who do not want this bonfire or their area hijacked by young thugs.
"Our officers are acting with professionalism and restraint and we would urge those orchestrating these vicious and unacceptable confrontations to pull back before people are seriously injured.
"These are ugly scenes reminiscent of the past and do not need to be repeated as communities work to build a better future. They are disgraceful and unacceptable. I know local community and political figures are trying to intervene to get order restored and from our perspective, we hope they are successful.
"In the meantime, our officers will continue to do the job they are there to do."
One officer injured in New Lodge disturbances. PFNI's Mark Lindsay says there's no justification for the violence. ⁦@NIPolicingBoard⁩ ⁦@ChiefConPSNI⁩ pic.twitter.com/9UVtvNH1av

— PFNI (@PoliceFedforNI) August 8, 2019